Support for commercialization
Nakayama Engineering supported the design of a commercial freezer system for freezing oysters in the shell by conducting a series of experiments for the Shizugawa branch of the JF Miyagi fishery cooperative and providing a detailed report on the freezing process recorded in the first trial. Part of that report is reproduced below.
A "large temperature difference": ηmax Rack Freezer freezes oysters in the shell
In this experiment, oysters in the shell were for the first time frozen using rapid large-temperature-difference freezing. With 900 oysters in batches weighing 150–200 kg each, there was a risk of uneven freezing as a result of each oyster's location in the freezer room. Failure to meet performance parameters would delay commercialization.
We randomly selected 26 oysters from among those placed on two racks in the freezer and attached temperature sensors to each to monitor and record the freezing process.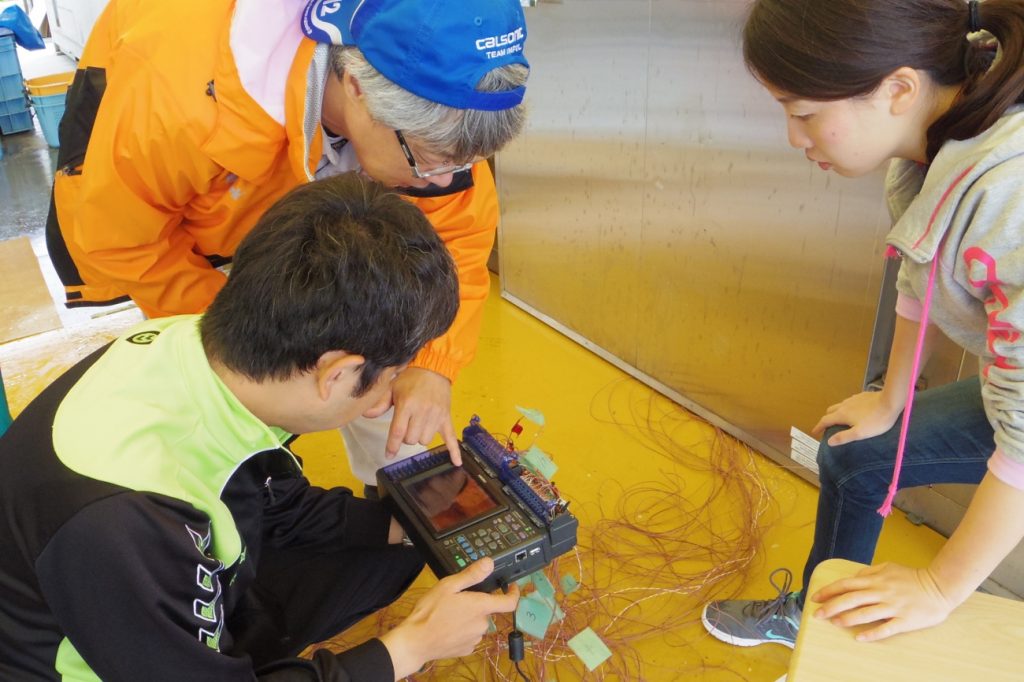 At Nakayama Engineering, we are proud of our reputation not only for the development and sales of highly efficient refrigeration systems but also for a full range of customer support services, including consulting, post-sales process management and maintenance. The analysis described here is just one part of our support services for customers.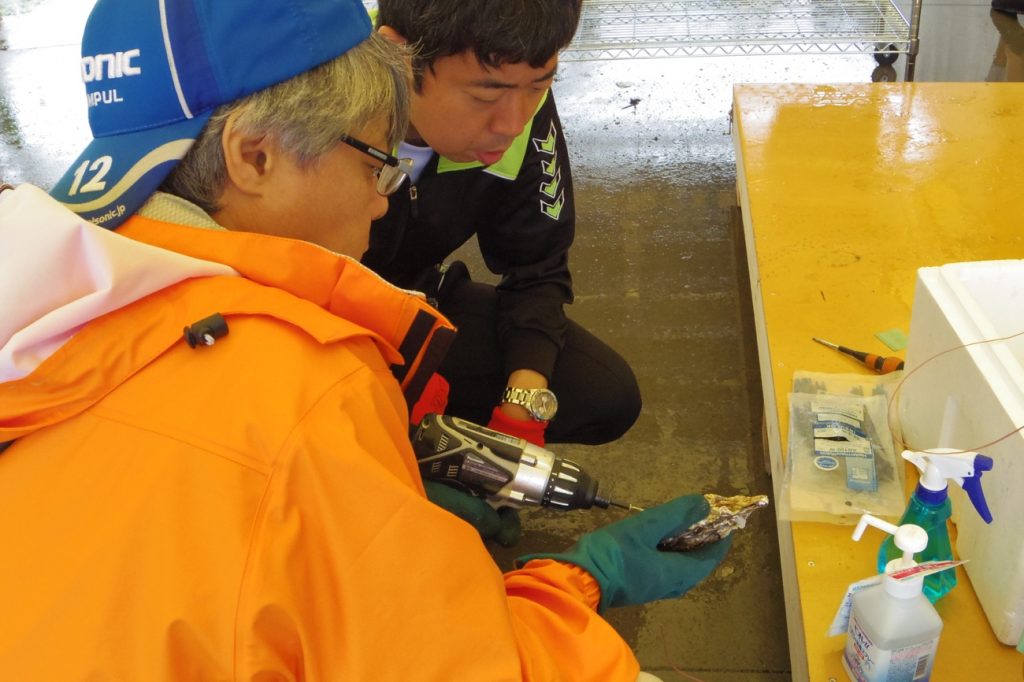 A temperature sensor was attached to the center of the body of each oyster selected for monitoring by drilling a hole through its shell. The sensors were secured with vinyl tape wound around the shell.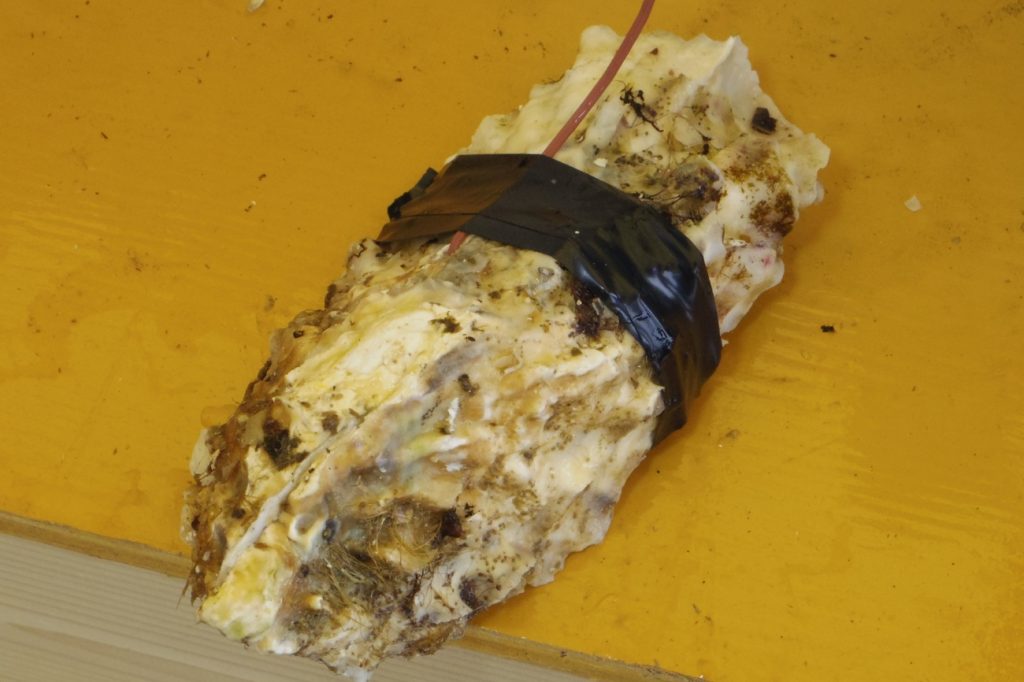 The oysters were then placed on the racks and put into the freezer. The sensor readings of temperature changes were recorded as freezing progressed.
While there was slight variation by location in the freezer, the oysters' temperature reached below zero in roughly 30 minutes, and they were fully frozen in another 20 minutes. When the temperature in the freezer reached a stable temperature of –50°C, the test was declared complete and the oysters were taken out of the freezer.
A detailed report was prepared based on the sensor records and submitted to the customer.
With the ηmax Refrigeration System, which is highly efficient and provides optimal freezing performance, Nakayama Engineering can satisfy customers who have a wide range of technical requirements for quality and energy saving.
Please do not hesitate to challenge us with your requirements, no matter how tough they may be. At Nakayama Engineering we are committed to offering the best possible solutions for each and every customer's needs.