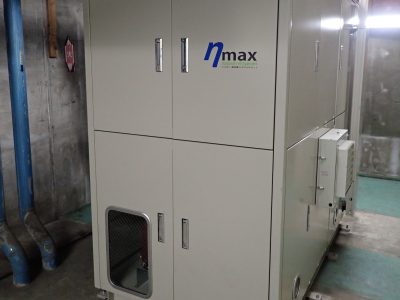 emRS CO2 Cascade System *NEW*
The CO2 direct expansion freezing system has been successfully developed for commercial usage. With all the excellent characteristics of the CO2 refrigerant, we are able to maximize its full capability with our system.
With a compact and highly reliable compressor, it is now possible to implement our CO2 system to small scale cold storages which require smaller cooling capacity as well.
emRS CO2 Cascade System
Model: emRS CO2-R****
CO2/CO2 Cascade Condensing Unit
Model: EM-*****