For any refrigeration and cooling system
emRS Rack Freezer

(New)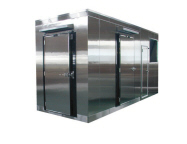 emRS also offers a wide selection of freezers for any application, ranging from a compact 50 kg/h to as large as 20 metric tons/h.
Thanks to newly developed frost control technology, these freezers deliver exceptional reliability and easy temperature control. With their high-speed freezing capability, you can make your product freezing schedule highly efficient and even save storage space!

                         Temperature range: -40℃ to -70℃
                         With dual refrigeration: -70℃ to -110℃

emRS Spiral Freezer

(New)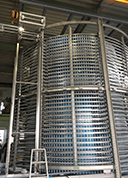 Temperature increases due to frost have been the number one problem confronting Spiral freezers. Our system, complete with steel conveyor belts designed for mass processing, successfully prevents temperature increases and consistently maintains a target temperature, thanks to the synergy effect between the frost control technology and the outdoor air control technology6. It is designed for higher productivity and increased quality as well as for better space utilization.
        Temperature range: -40℃ to -65℃
        With dual refrigeration: -65℃ to -100℃



emRS Ics Maker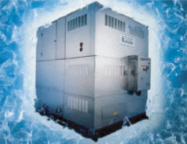 This unit produces plate ice of the highest clarity for food processing. It can also be used for heat storage or direct cooling.

The capacity is almost unlimited, as each unit can be custom-designed to the user's unique specifications.




emRS Snow Maker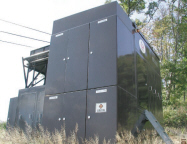 Developed for ski hills, this unit will not only supplement natural snow on the slopes during the season, but also lengthen the skiing season with its abundant snow production.

Snow-making capacity :
based on the number of units @ 55 t/day per unit



emRS Stocker

(New)
■Refrigerator and freezer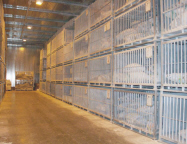 Capable of operating with minimum temperature differentials and with temperature ranges from chilling to ultra-deep freezing, this stocker features rapid and infrequent defrosting with a lower operating cost and extended retention of product quality.

Operating temperatures:   5℃ to -70℃
With dual refrigeration:  -70℃ to -110℃


emRS Ice Cream Freezer
■Ice Cream Freezer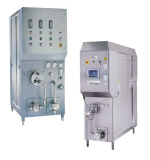 The emRS freezing unit is also used in WS and CS ice cream freezers marketed in Japan by the world's largest manufacturer of ice cream making equipment, CP Engineering. Featuring a new control technology based on the surface level of liquid refrigerant, emRS's freezer greatly enhances the stable operation of their equipment.

Production capability:
WS Freezer: 200 to 2900 liters per hour (LH)
                    CS Freezer: 20 to 1500 liters per hour (LH)


emRS Unit Cooler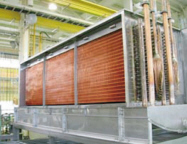 The unit cooler is the most essential component of any refrigeration system. Our unit cooler has been built to our proprietary design, including cutting-edge refrigerant distribution technology that evenly supplies low refrigerant flows to multiple circuits. It also features pressure loss reduction technology with optimal circuit lengths.

The unit is custom-built to meet the needs of any specific application, ranging from refrigeration to ultra-deep freezing.